Thank you for your contribution! Your kindness and generosity will help us fulfill our mission goals.  Once your transaction is complete, an email will be sent to you later confirming your donation.
Donors can deduct contributions they make to us under IRC Section 170.  
F​​​​​​or paypal buttons to work on Safari or Firefox, users must enable cookies.
 ​
 
Would you love to donate, but can't right now?
Purchase the anthology below. Sale proceeds are donated to 325Kamra, Inc.
​​Mixed Korean: Our Stories

An Anthology

​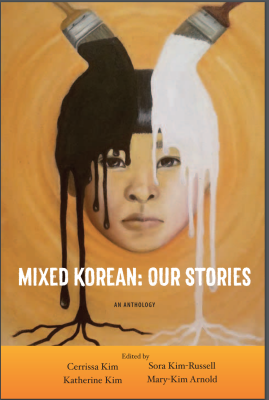 ​​​​​
You can also help us with your everyday online purchases!


1. Amazon Smile - Make 325Kamra your fundraiser of choice. When you shop at Amazon, login at smile.Amazon.com. And don't forget to add 325Kamra as your charity.

2. FLIPGive - When you sign up at FLIPGive and then shop online with their partner sites, the sites will give back to 325Kamra if you select them as your charity. What partner sites? Old Navy, Walmart,  Jet.com, Groupon, Bookings.com, Hotels.com, Expedia and many more.
​